POC Handheld
To meet the demands of professional mobile communication, Hytera's series of POC radios offer an end-to-end POC solutions that enables users across many industries to deal with various situations. Hytera's complete PoC solution includes the management platform, dispatch platform, server, PoC apps and handheld terminals.
PoC handhelds have a rugged design, and come with other features such as drop resistant, water, and dustproof, and also enables reliable operations in harsh and noisy environments. Unlike the traditional PMR radio, PoC provides instant communications over 2g 3G 4G Wi-Fi networks which makes it easier to handle emergencies as it can directly make a call via public network while it reports site conditions exactly by the HD camera and touch screen.
The touch screen is robust and sensitive enough to support glove and wet hands operations and the large PTT button offers more convenient instant group calls in daily patrol. This helps boost on site operational efficiency as it works over both private and public networks in narrowband and broadband when out of public network coverage. The PDC550 for example maintains instant communication and supports third-party applications on its open industry standard platform. This facilitates users' operations and real-time HD video streaming to the command center which helps with fast decisions.
POC management platforms with visual dispatch video and voice dispatch makes command and dispatch easier and more accurate and has been widely used in various scenarios including logistics, security, traffic, Airports and big events. Hytera's POC solutions altogether makes communication coordination and dispatch smoother and more efficient.
PNC460 XRugged Smart Device
Hytera XRugged Smart Device PNC460 is built to improve efficiency in the workplace today and tomorrow. It has both smartphone and Push-To-Talk over Cellular (PoC) radio capabilities, empowering your team to connect and collaborate more seamlessly at work.
Android 12 OS
Hytera-developed Toolkit
Large HD Screen
Professional Acoustic System
External Antenna
Precise Positioning
Powerful Camera System
The PNC460U is a UL913-certified intrinsically safe smart device with the capabilities of large-screen smartphone and push-to-talk over cellular (PoC) radio rolled into one.
PNC360S PoC Radio
Hytera PNC360S Push-to-talk (PTT) solution is multi-purpose and offers far more opportunities to be productive with multimedia, location tracking, and extensibility than traditional LMR systems. It enables you to connect with your team anywhere, anytime.
Compact and Portable
4,000 mAh battery
3.0-watt built-in speaker
IP67 rating and MIL-STD-810H standard
Various combination of GPS, BDS, GLONASS, and Galileo and higher-precision positioning module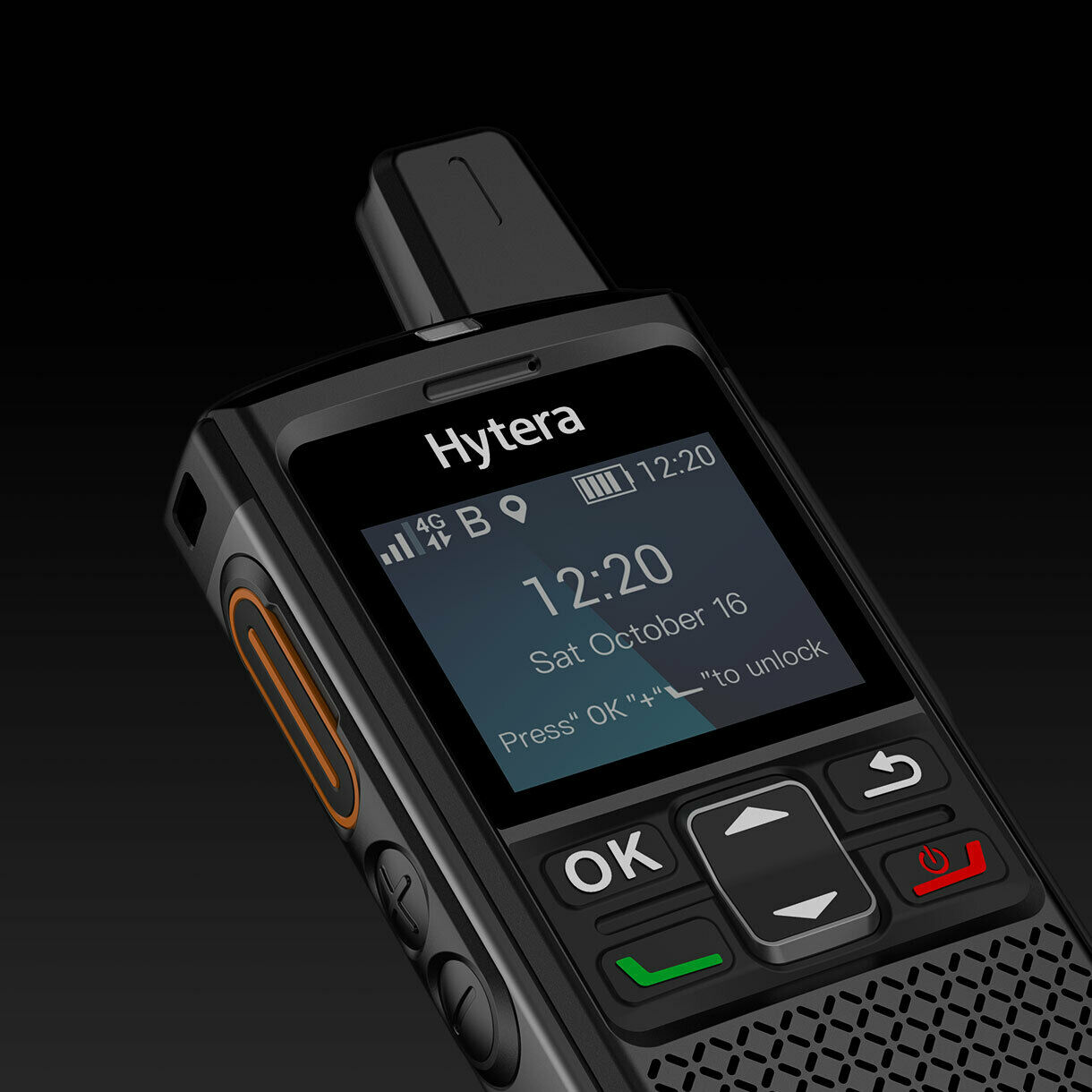 PNC370 PoC Radio
The Hytera PNC370 is a compact, rugged, and easy-to-operate LTE handheld radio. The PNC370 enables fast voice communication and data transmission over nationwide LTE cellular networks.
Advanced noise suppression for clear audio in loud environments
Rugged and IP rated to withstand dirt, dust, and moisture
Powerful battery delivers up to 18 hours of operation time
Built-in GPS, Bluetooth, Wi-Fi, and LED flashlight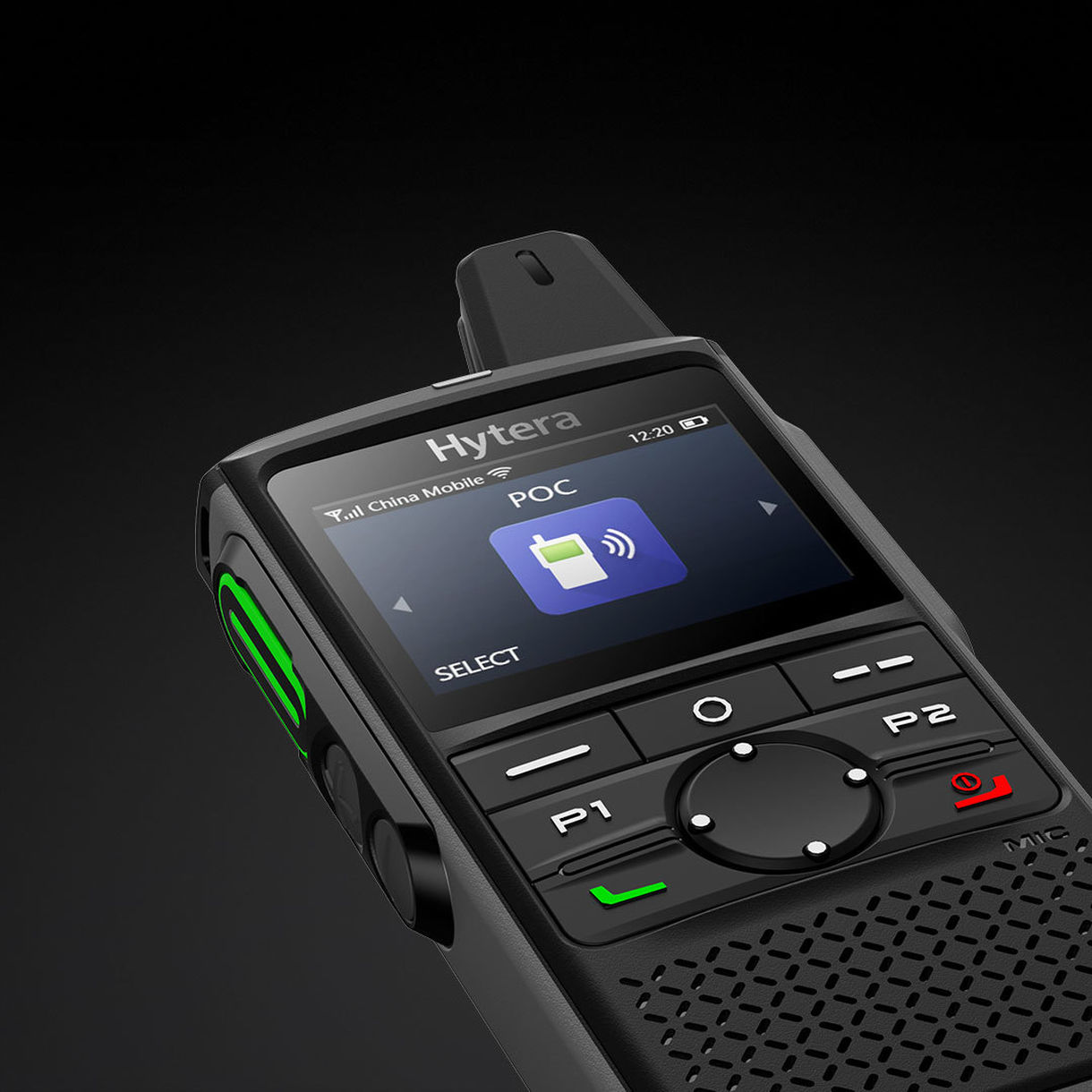 PNC380 PoC Radio
The Hytera PNC380 PoC device is a compact, rugged, and easy-to-operate handheld device that utilizes Wi-Fi and existing nationwide 3G/4G/LTE cellular networks for unlimited coverage and capacity.

The PNC380 supports all features of the PNC370 (Shown Above) PLUS:

Full Keyboard
Car kit option for mounting in vehicles
High-definition live video
Improved battery that delivers up to 24 hours of operation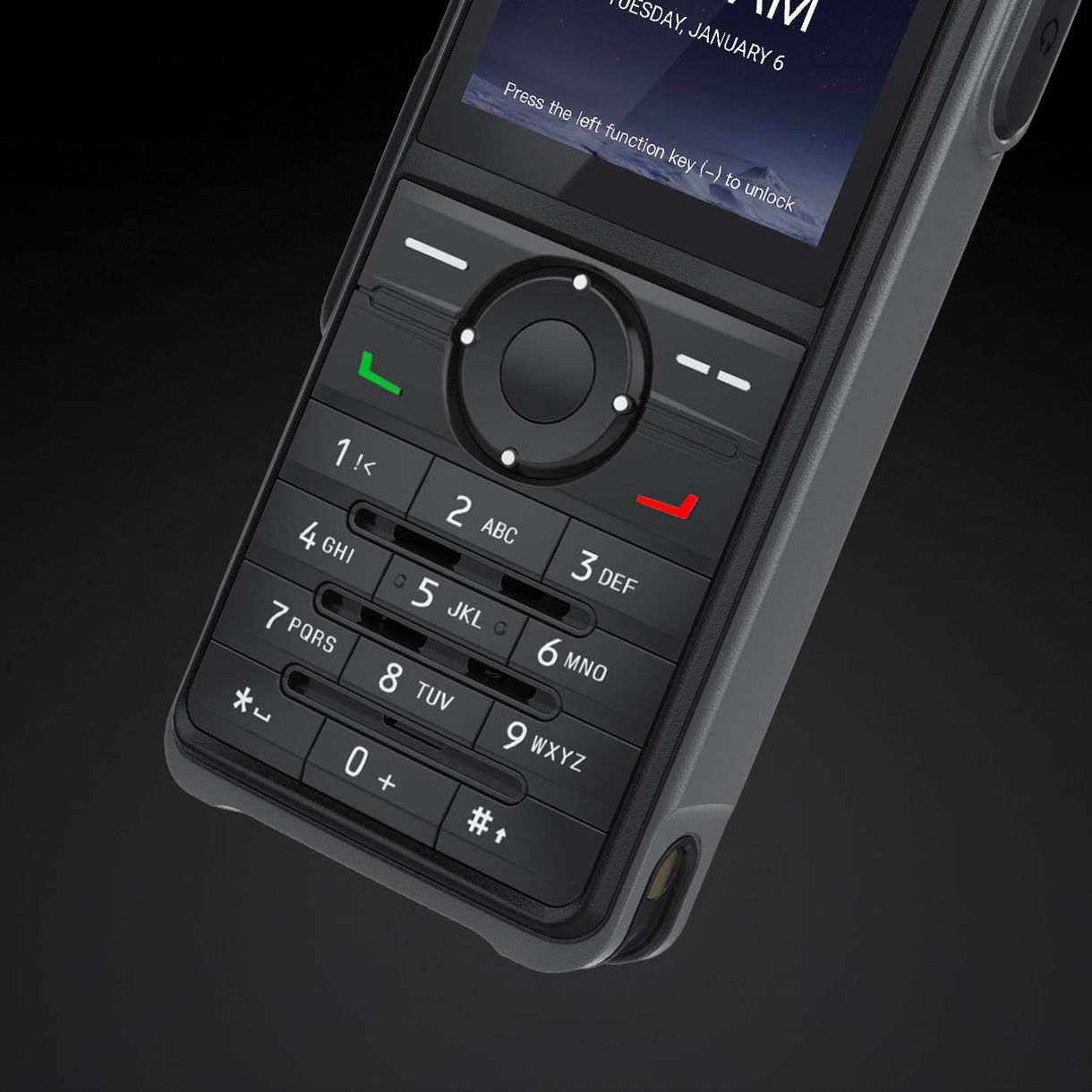 PNC550 PoC Smartphone
The PNC550 PoC Smartphone combines the advantages of a smartphone with the ruggedness, enhanced audio quality, and instant Push-to-Talk group communications of a professional PoC device. The PNC550 supports group video conferencing and runs the Hytera Hytalk/Hytera Hytalk Pro and Android apps.
Supports both Push-to-Talk over Cellular (PoC) and phone calls
Rugged and purpose-built for professional communications
Seamless switching between cellular LTE and Wi-Fi networks
Supports Hytera Hytalk/Hytera Hytalk Pro and Android apps
Features instant voice and video group calling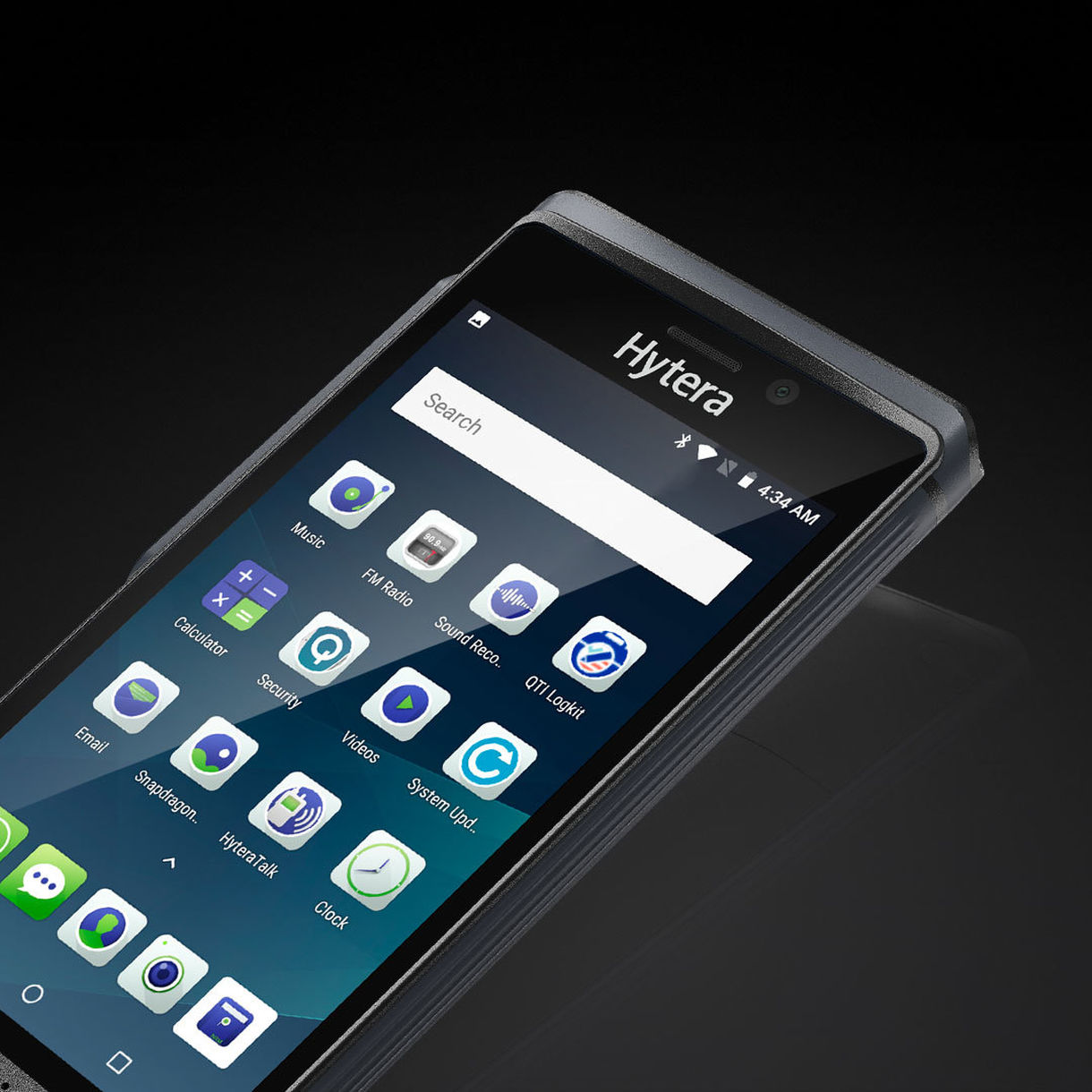 PNC560 5G XSecure Rugged Device
The PNC560 gives you the best of two worlds - a professional PTT radio and a hardened productivity smartphone. It offers you mission-critical push-to-talk (MCPTT) over 5G/LTE network with super-fast speed and low latency, supporting team communication & collaboration with a simple key press.
Dedicated 3GPP MCX service QCIs
40ms short MSP for eMBMS service
Compliant with latest 3GPP MCX features by HyTalk MC platform
Open API for 3rd-party MCX APP adaption
Dedicated PTT key & alarm button, realize push-to-talk and alarm reporting on one press
Hytera AI-based noise cancellation technology makes voice transmission crystal clear
Dual 3W ultra linear speakers bring louder sound effect 5G + 3 high-resolution cameras ensure high definition video and high speed streaming
Detachable high capacity battery and optional charger cater to user preferences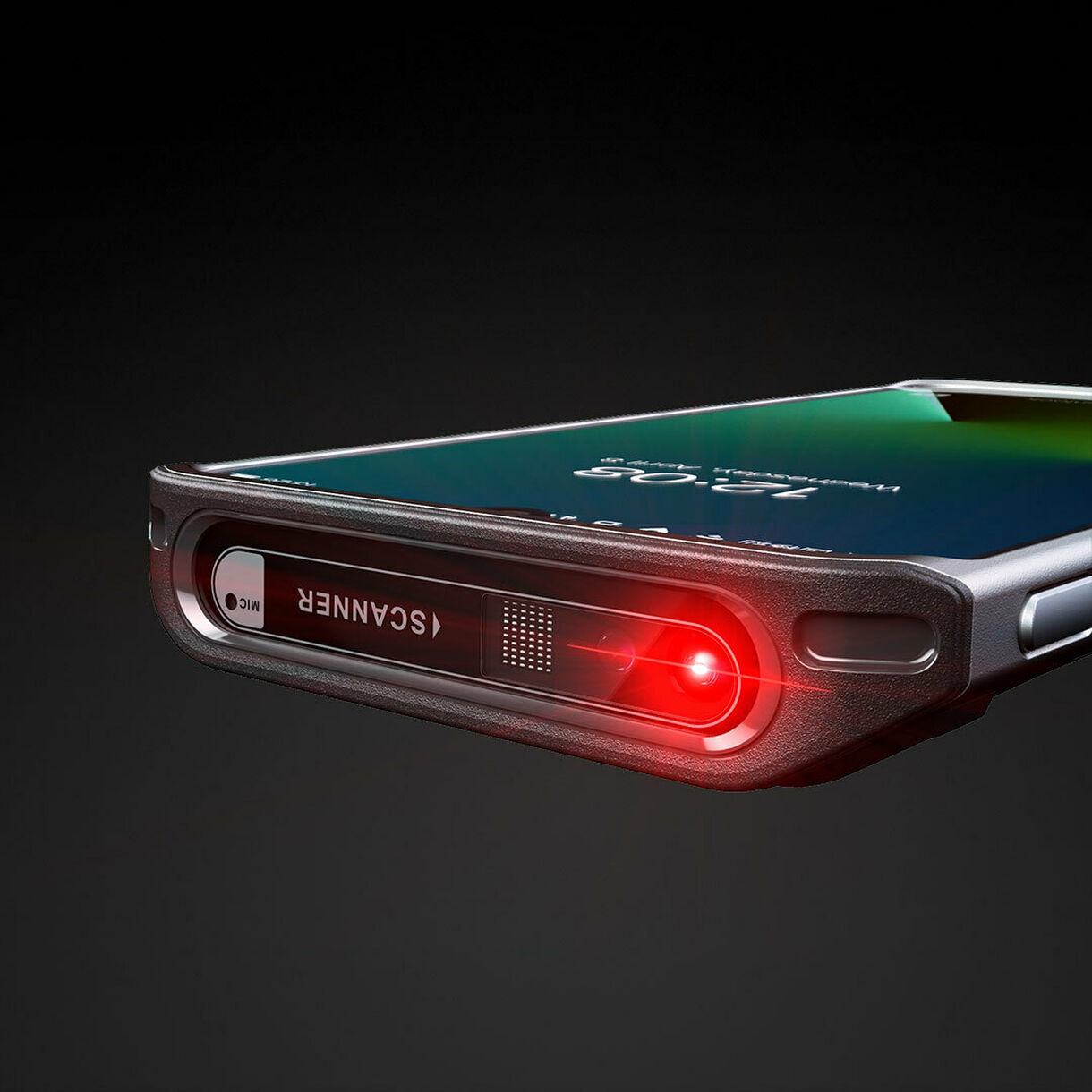 PDC550 Hybrid PoC Smartphone
The PDC550 Hybrid PoC Smartphone is the revolutionary DMR LTE hybrid device offering the ideal platform for Narrowband and Broadband .
The PDC550 supports all features of the PNC550 (Shown Above) PLUS:
Supports both Broadband (PoC/phone calls) and Narrowband (DMR Tier 2)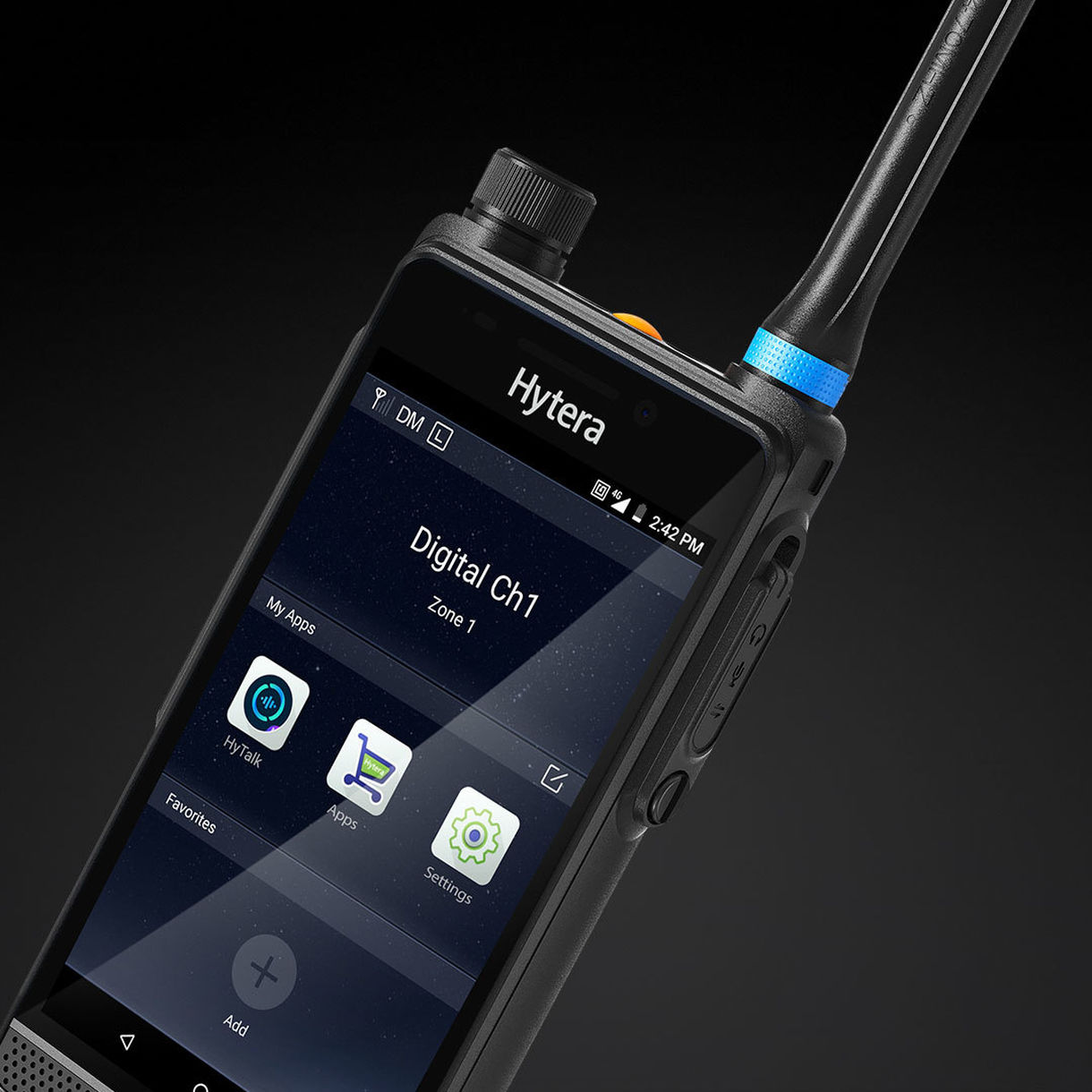 MNC360 PoC Mobile Radio
The MNC360 is a push-to-talk over cellular (PoC) mobile radio designed for in-vehicle communication. With Hytera's innovative design, it provides reliable, loud & clear service for various field communication scenarios.

Simple design
Smoother Communication
Loud and Clear Audio
Flexibility and Adaptability
Smart Design, Safe Driving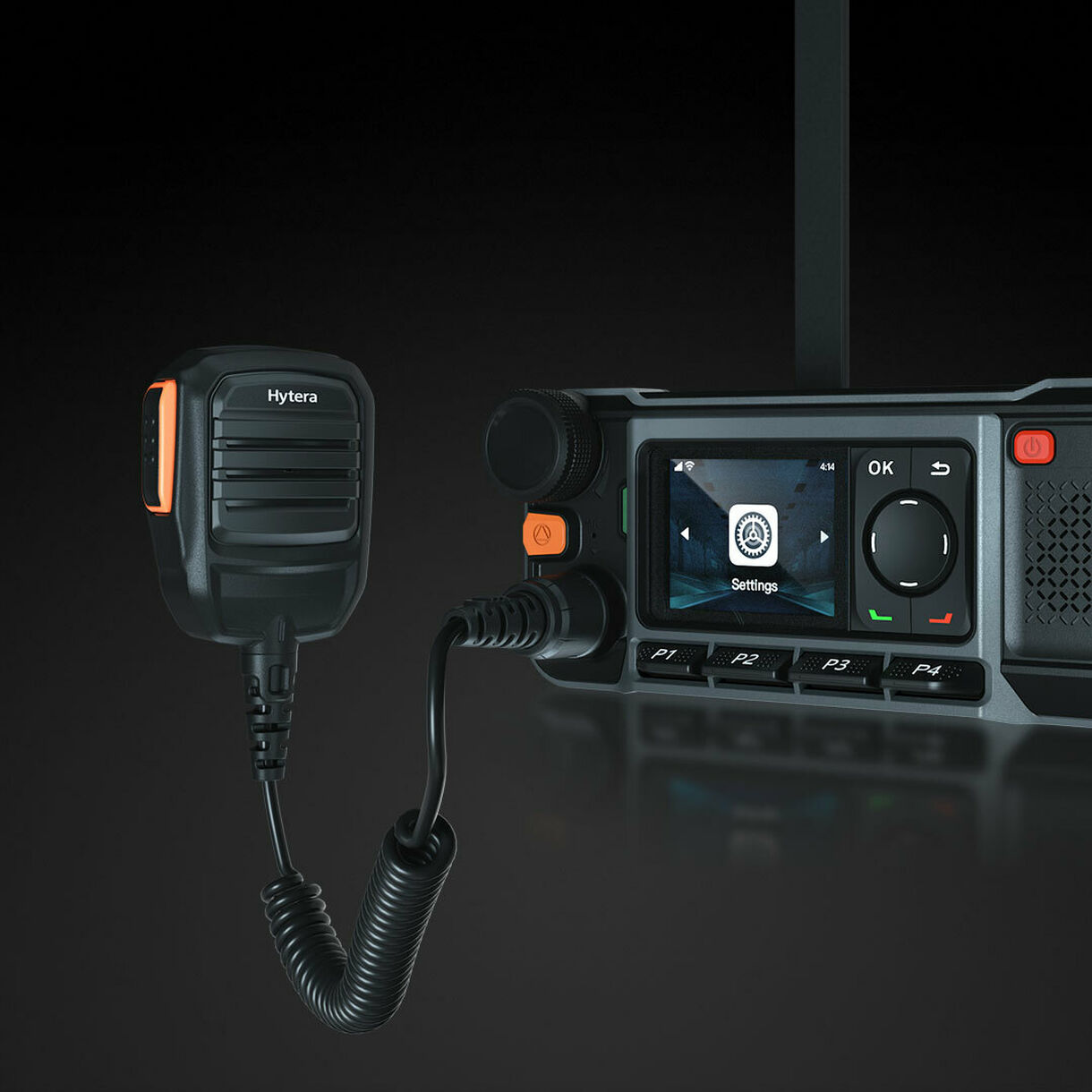 VM780 Bodycam and PoC Radio
The Hytera VM780 Body Worn Camera integrates a body camera with a Push-to-Talk over Cellular voice communications to capture, store, and share video, audio and images in the field. The VM780 is used in security, construction, and process control applications for group communications and sharing video.
All-in-one design reduces equipment costs and simplifies communications
Supports individual and group calls between dispatch, VM780, and other POC devices
Rotating camera records real-time HD 1080P video with AES256 advanced encryption
Stream video over 4G/LTE or Wi-Fi networks for nationwide monitoring of events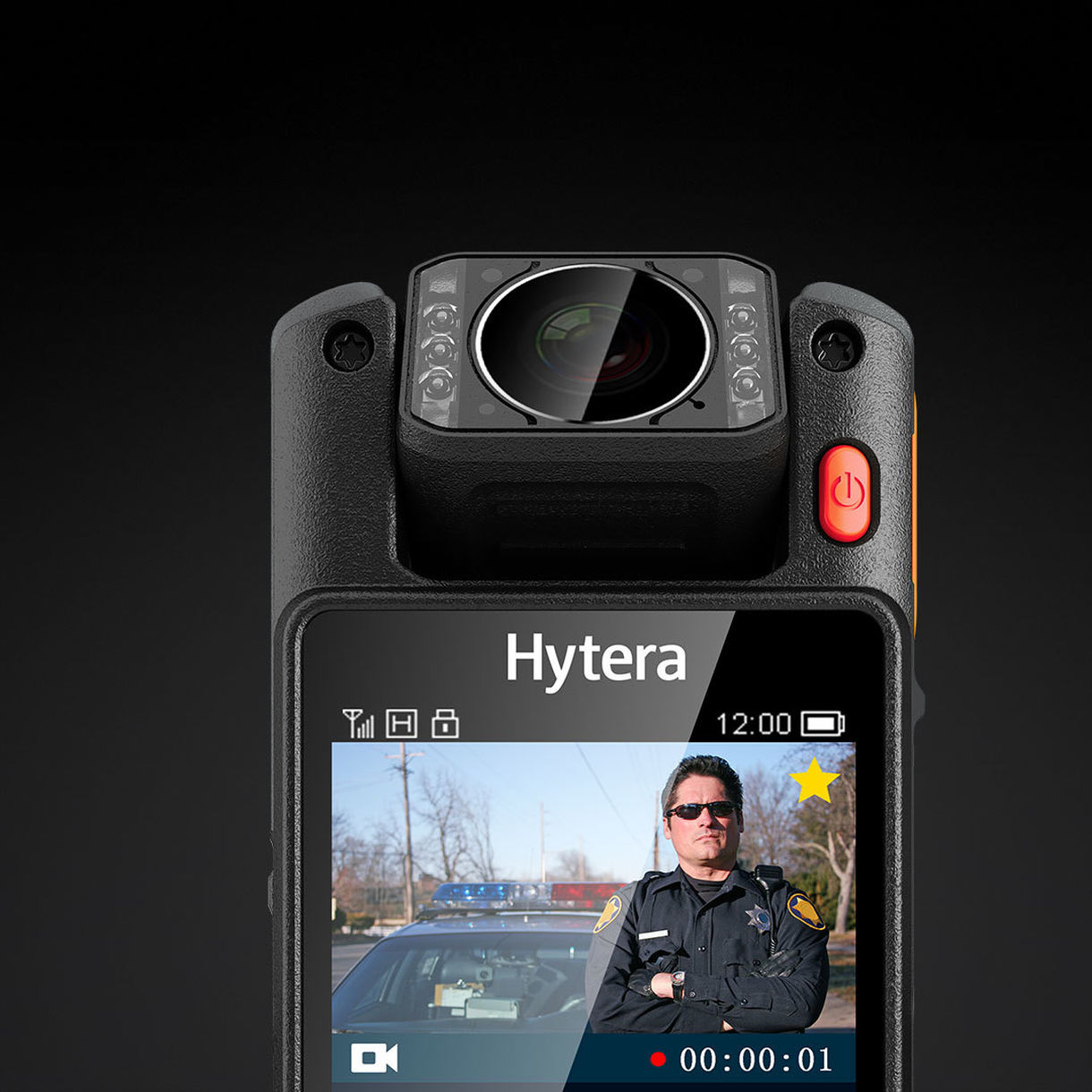 Simple Operation
Compact and ergonomic design, paired with the deliberate side key layout, makes the one-hand operation easy and comfortable. The anti-slip textured case ensures firm grip even in moist conditions.
Clear Audio Quality
Adopting the dual-mic noise reduction technology, the radio always picks up the right voice from noisy background. The advanced acoustics design substantially elevates sound loudness and sharpness.

Long Battery Life
The impressive battery capacity across the PoC range delivers a substantial working time, supported with Micro-USB charging to make it easy to charge anytime, anywhere.
Reliable & Durable
The PNC 380 is Certified with IP67 rating, the radio is fully protected from dust and is water-proof up to 1 meter for 30 minutes. The radio also meets the MIL-STD-810G standard to withstand 1.5-meter drop. The minimum level of IP rating across the PoC range is IP55 (splashproof)
Introducing Full Series of Hytera PoC Radios
Why is PoC radio getting more and more popular? And what can Hytera Poc radio do for us? Hytera PoC radio has been widely used in various scenarios, including logistics, security, traffic management, airport, and big events and makes communication, coordination and dispatch smoother and more efficient.
Enquiry about PoC Radios
Thank you for submitting the enquiry form, a member of our team will be in touch shortly.