DMR Outdoor Base Station DS-6250
Everything about the Hytera DMR Tier III Trunking Cube Base Station is designed with fast deployment and operation simplicity in mind - a highly integrated solution, just power on the base station to start delivering communications. Quick, easy and flexible to deploy, the device can be mounted indoors or outdoors, ensuring swift positioning to provide business or mission critical communications. What's more, it boasts innovative eco-friendly design with low power consumption due to advanced technology like DPD.

Flexible Deployment
The Hytera Trunking Cube Base Station features fast deployment. Four installation options are available to match your communication scenarios: wall-mounted for indoor coverage, pole-mounted for outdoor coverage, vehicle-mounted for emergency situations, and box-mounted for temporary operation.
Save time and cost in installation and associated space required, unleashing the potential of Tier III trunking in any environment.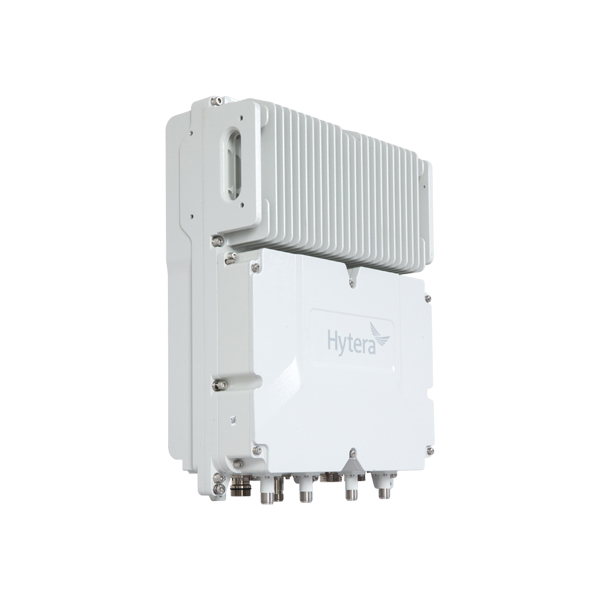 Large Coverage
The Trunking Cube Base Station can provide excellent coverage. It supports diversity receiving and can be directly mounted on antenna masts, buildings and towers, reducing feeder loss.
High Spectrum Efficiency
Based on multicarrier technology, channel spacing is more than 50 KHz instead of the traditional 250 KHz plus. What's more, it can work in DMR trunking simulcast mode, which means all base stations implemented in a single network can adopt the same frequencies.
Eco-friendly Design
The highly integrated components ensure power consumption is less than 550W, supported with the eye-catching blade heat sink design to guarantee good heat dissipation.
Hytera DMR Trunking Cube DS-6250 Introduction Video
All products related to DMR Outdoor Base Station DS-6250
Not entirely sure what you need?