IDS
Hytera Integrated Device Station (IDS) solution allows users to smartly, efficiently and securely manage the digital evidence, supports data collection, storage retention and evidence management. With a specially designed Multi-unit Charger, the BWC can automatically export audio, video, and photos to the Integrated Device Station (IDS) for evidence collection and storage retention. During the data transmission, the BWC will be recharged simultaneously, so it is an extremely convenient and high efficient solution for daily operation.
The IDS is an automatic data acquisition device designed based on the PC (Personal Computer) architecture. It can provide users with flexible management, and effectively cut costs for deployment. Single-site IDS can be connected with multiple BWCs for data collection. In addition, it can also connect to the Digital Evidence Management (DEM) platform to achieve cloud storage with a large capacity.
High Efficient Data Collection
Based on distributed PC architecture, it is extremely convenient and cost-effective for deployment.
Supports unattended deployment, there is no need of dedicated personnel on duty for IDS daily management. Because all the data is collected automatically once the BWCs are connected with the IDS.
The optional storage method (Hard Disk) and dedicated UI interaction design provide simple and convenient operations.
The IDS supports both standalone and online deployment. When connected to the Internet, multiple IDS can be connected together to the DEM platform for centralized storage. It supports expansion and upgrade to meet the growing operational needs for service development.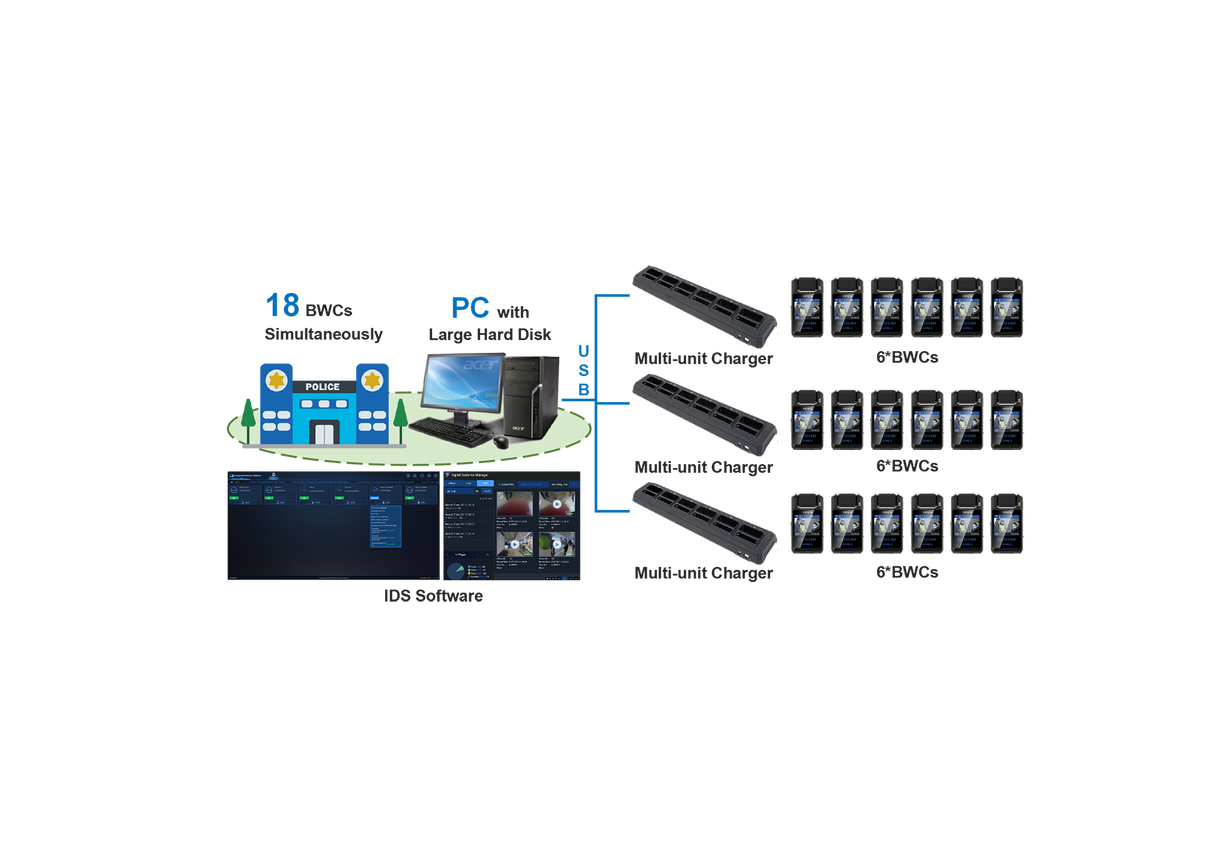 Convenient Local Evidence Management
Manage all the collected digital evidence, including audio, video and image.
Users can easily browse and access audio, video and image data according to relevant criteria, the evidence file can be filtered by officer ID or Date.
The IDS software is integrated with Digital Evidence Viewer, which allows users to review and playback the encrypted or unencrypted audio, video and image file locally.
The Digital Evidence Viewer is integrated with AES256 encryption engine, so that it can access and review the encrypted evidence files.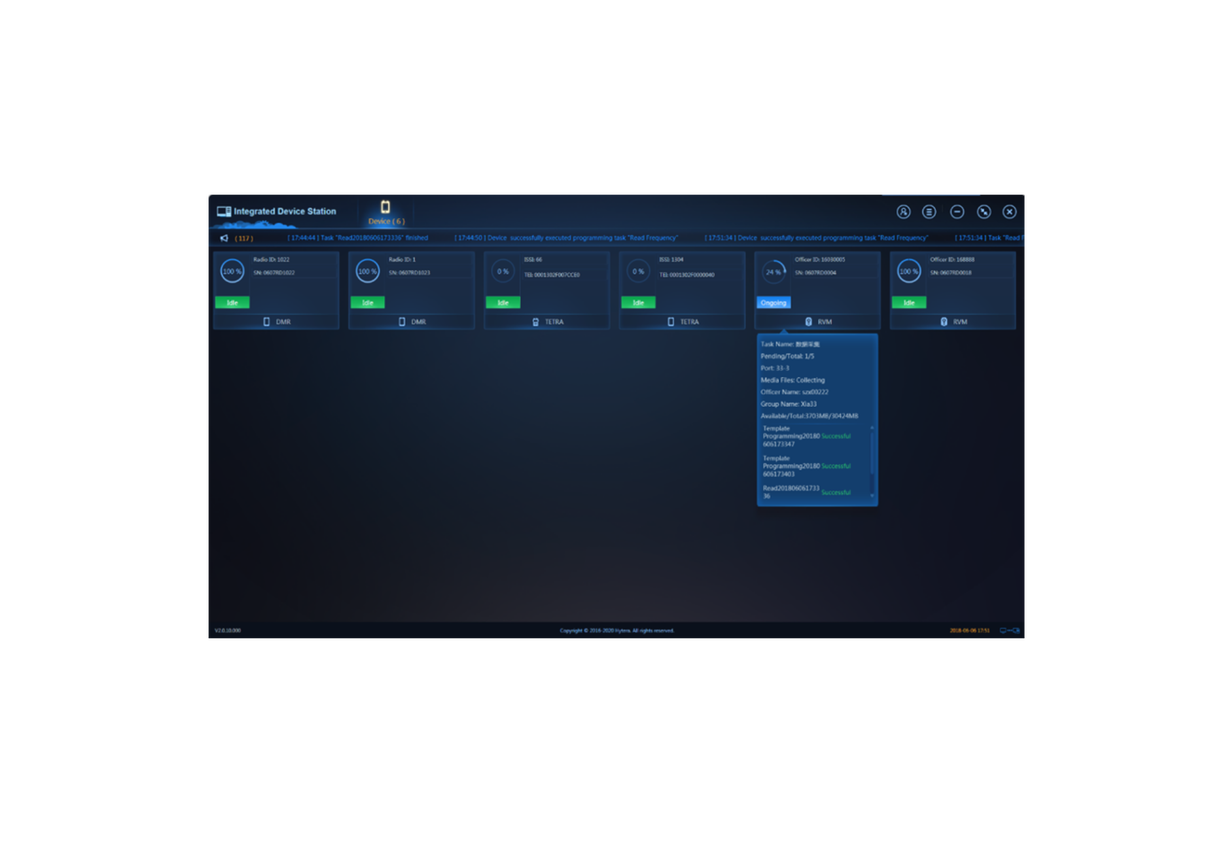 Hytera Integrated Docking Software Introduction
All products related to IDS
Not entirely sure what you need?