DEM
Hytera Digital Evidence Management Platform (DEM) is a multimedia data management system based on cloud storage. It is used for centralized storage and management of data that uploaded from IDS. It supports many advanced features such as data query, digital evidence management, data browsing, data playback, data download, log view, evidence tagging, and user management.
The DEM adopts the multi-redundancy and user authorization mechanism to ensure safe and reliable operations. The modular design allows separate processing of services by designated modules, greatly improving the efficiency. It supports cloud storage and various database and file storage methods, and the users can conveniently login the platform through website, an easy way to query and check the evidence data.
Centralized Data Storage and Management
Supports the automatic collection of digital evidence from distributed IDS.
Private cloud server for centralized storage and management, collects all the data sources from different places.
Supports viewing and downloading the local evidence on the IDS through the web login DEM.
Users can add the tag to evidence file for convenient information retrieval, and the tag content can be easily edited by the users themselves.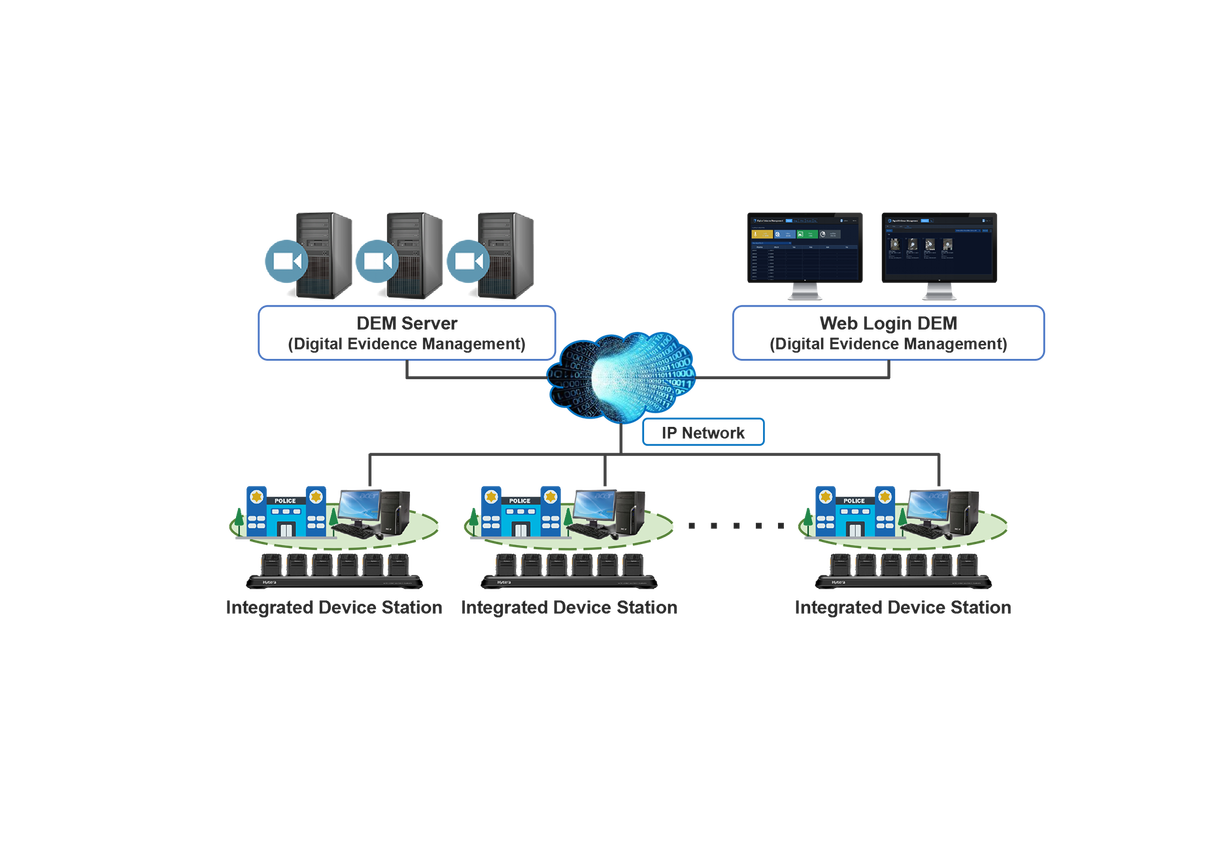 Redundancy and Security
Supports redundancy backup and load balancing mechanism for reliability.
Adopts hierarchical management. The administrator can create different Groups according to the actual organizational structure, and assign the officers to the designated Group. And different operator user accounts can be created to manage specific groups.
Based on the Message-Digest 5 Algorithm (MD5) technology, the DEM system can support tamper proof for all the evidence data, ensuring the files are consistent and authentic.
The DEM is integrated with AES256 encryption engine, so that it can access and review the encrypted evidence files.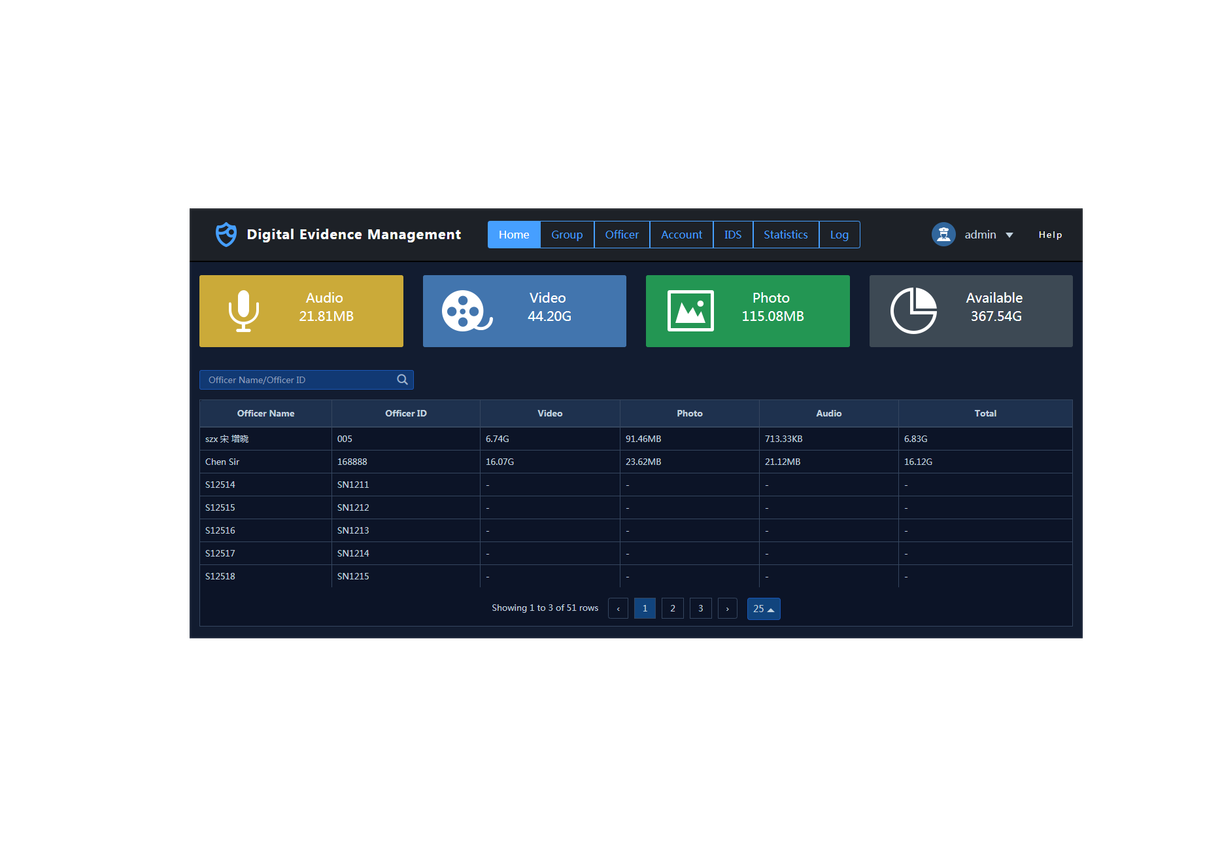 Hytera Digital Evidence Management Introduction
Not entirely sure what you need?