Slough town centre deploys Hytera PoC solution to fight crime
Hytera PoC devices supplied by partner Foresolutions are helping to keep Slough town centre safe.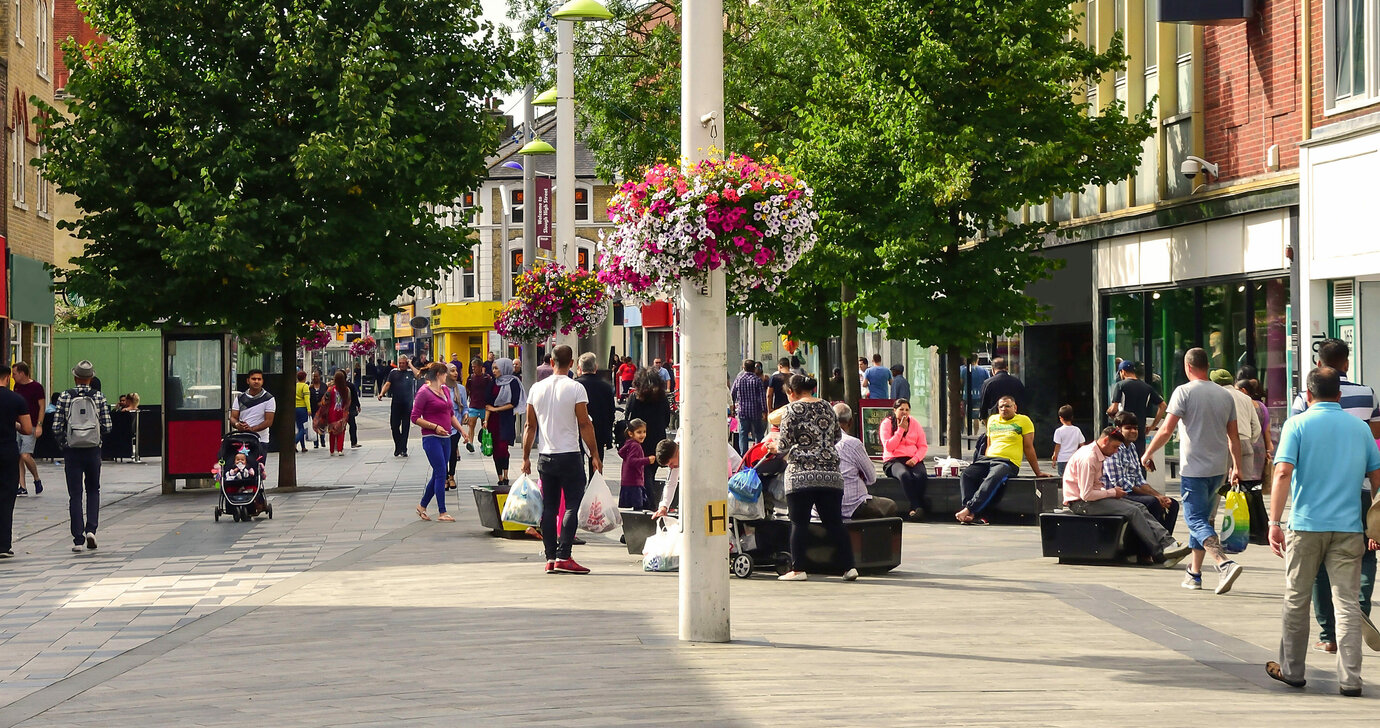 A Hytera Push-to-Talk over Cellular (PoC) solution is helping local businesses in the centre of Slough in Berkshire to reduce crime and enhance safety. The PoC solution provides retailers and businesses with a highly flexible communications technology, which not only delivers more efficient voice calling, but more importantly also supports instant access to video and data sharing.
The PoC solution is already helping to re-energise and re-engage commitment to the Council's "Safe & Secure" scheme. The decision to modernise the radio solution was instigated by Slough BID (Business Improvement District), which was set up by Slough Borough Council in 2021 to promote the town centre as a safe place to visit.
Slough BID took over the existing 10-year old Slough Town Against Crime (STAC) scheme, but decided not to renew the original STAC radio contract provided by telecommunications equipment supplier and Hytera authorised partner Foresolutions Ltd. Foresolutions readily agreed to terminate ongoing radio hire contracts early and met with the client to discuss its new objectives.
The conclusion was that the new communication system needed to provide instant and live data sharing with the ability to upload video and pictures, live stream incidents, and have conversation playback on devices all with uninterrupted signal coverage.
Foresolutions proposed a PoC solution provided by Hytera using its HyTalk PoC management system. PoC operates over public mobile operator networks, so Slough BID did not need to invest in new infrastructure. It also gained access to nationwide mobile coverage making the system much more accessible for users.
Slough BID chose to fully manage the new communications solution itself with businesses contracted directly to the BID. It opted for a three-year hire agreement and selected two Hytera Android-based PoC devices, the PNC550 and the PNC380.
These devices offer loud, clear audio, high capacity long-lasting batteries, two-way video calling, HD cameras, GPS for location tracking and monitoring services, and lone working alert capabilities to help protect users in their jobs. They are fitted with Aeris multi-network roaming SIMs, so devices can connect to the best available mobile network signal. The overall PoC solution is hosted on Foresolutions' own Cloud platform.
One of the reasons for choosing the Hytera HyTalk system was that it enables users to access the DISC online data sharing platform used by Slough BID members. By using the DISC app on their handsets, BID members can upload photos and share videos instantly. Vital information such as photographs of known shoplifters can be shared immediately, helping to make the scheme more effective and better able to respond to any problems.

"Foresolutions' recommended solution not only used equipment from a supplier based in Slough, which I was keen to do, but they also had existing relationships with key organisations such as DISC and Aeris who could combine to provide the exact level of connectivity and data integrity we needed. The hire option felt right for us as it also included complete warranty protection for the life of the contract."
Slough BID's Clarissa Parker