Hytera Serves the Successful 1442 Hajj in Saudi Arabia
Hytera, the global leading provider of professional communications technologies and solutions, serves this year's successful Hajj in the holy city of Makkah together with its local partners and clients in the kingdom of Saudi Arabia.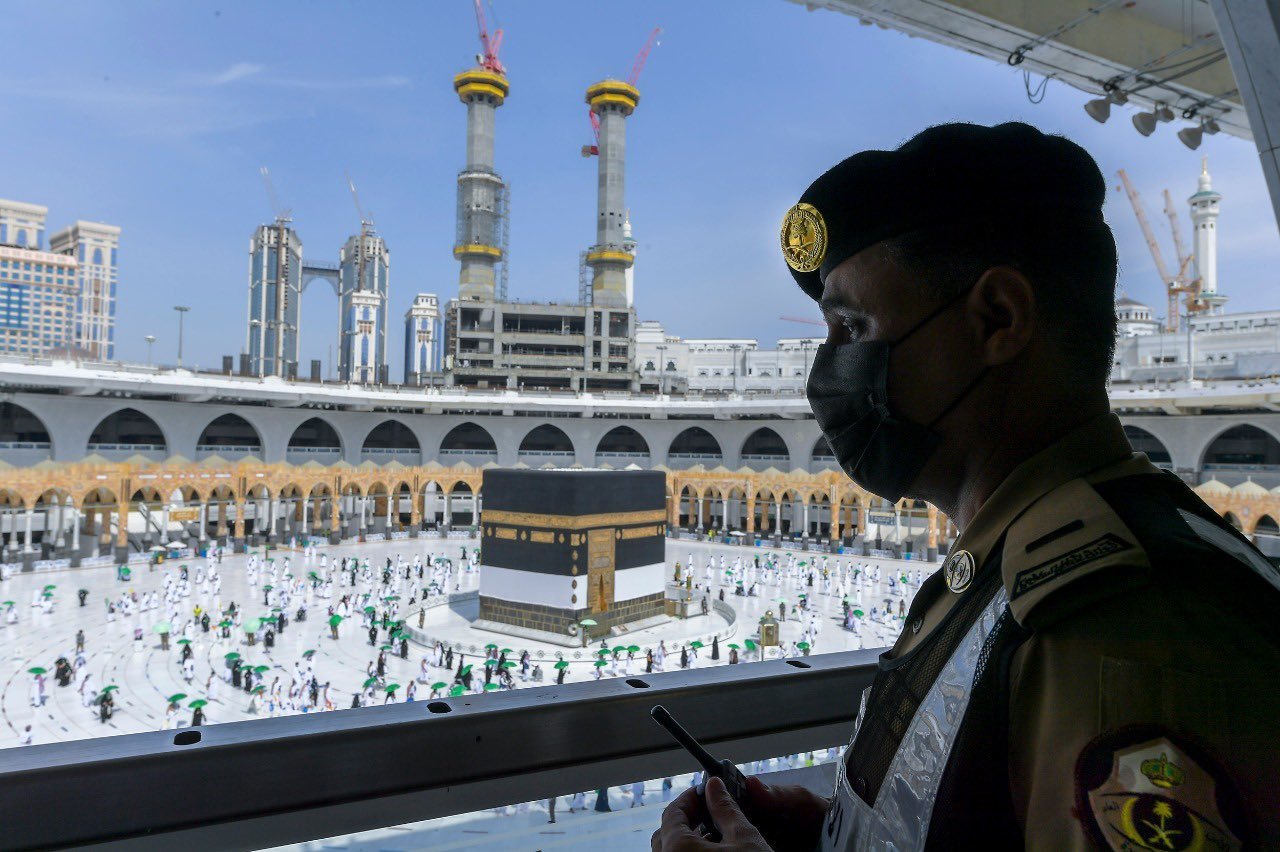 Hajj ("to attend a journey"in Arabic) is the fifth pillar of Islam and the most significant manifestation of Islamic faith and unity. Undertaking the Hajj at least once is a duty for Muslims who are physically and financially able to make the journey to Makkah. In 2019, around 2.5 million Muslims from around the world participated in the Hajj.
In 2021 (Islamic year 1442 AH), Saudi government downsized the number of Hajj pilgrims to 60,000 vaccinated Saudi citizens/residents and announced particular health protocols against COVID-19 in order to hold safe 1442 Hajj. Different government departments and tens of thousands of people were involved in 1442 Hajj to serve the pilgrims.New technologies like smart watches, smart card system, AI, robots are also adopted.
Critical communications plays an important role in securing and serving the successful Hajj by improving higher communication efficiency within organizations and better collaboration among different departments/authorities. Hytera is honored to serve the successful 1442 Hajj together with its local partners and clients.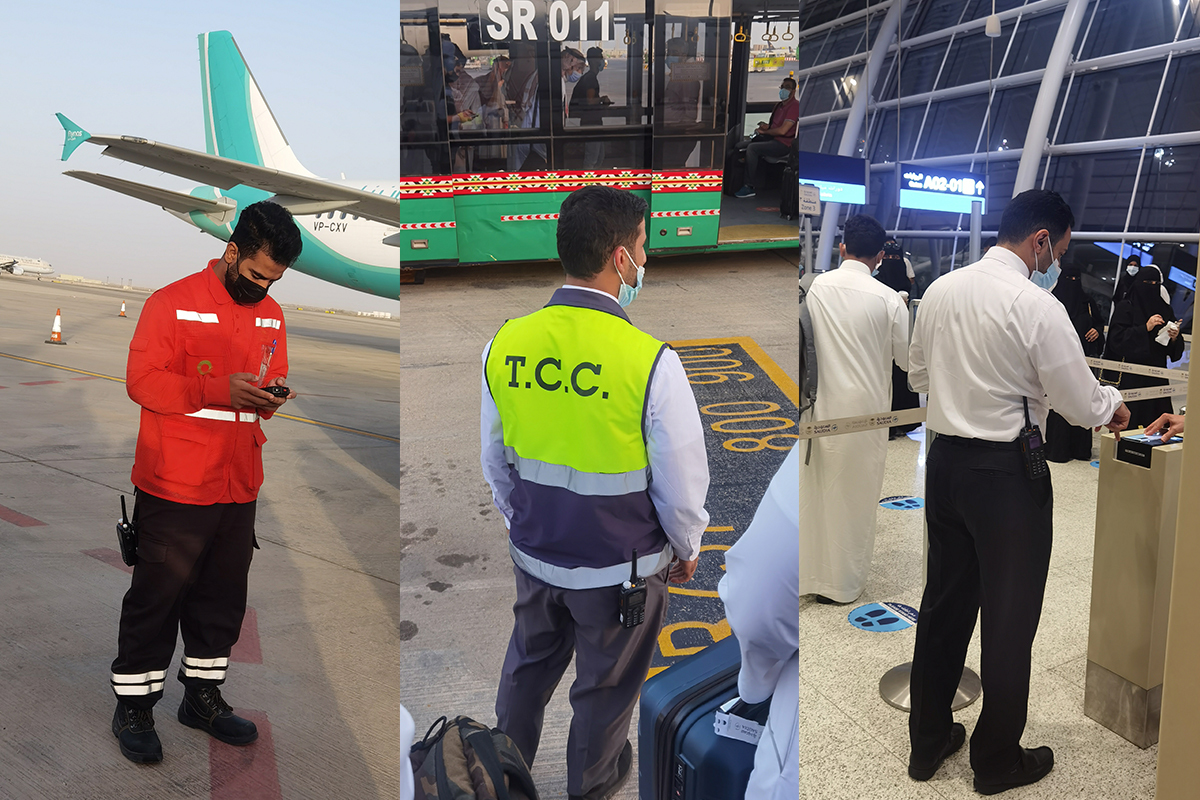 SAUDIA (Saudi Arabian Airlines) staff with Hytera DMR Radios in King Abdulaziz International Airport in Jeddah (the gateway to the holy city of Makkah) are serving the passengers and pilgrims. Hytera DMR Trunking System has been adopted by SAUDIA since 2014.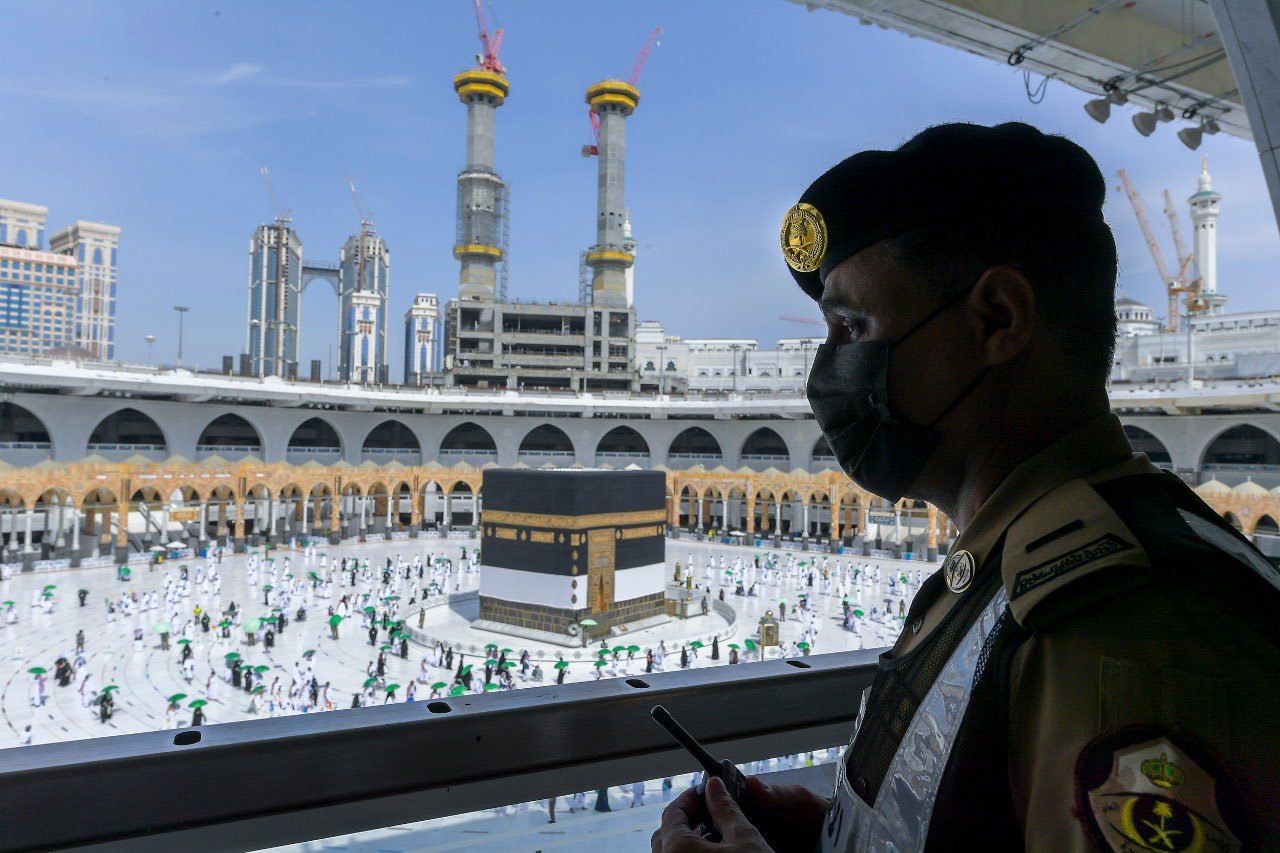 Image source: https://www.facebook.com/Saudi...
A security officer with a Sepura STP9000 TETRA Portable radio overseeing the pilgrims walking counter-clockwise around the Kaaba. Sepura (a Hyera company) has provided more than 100,000 pcs of TETRA terminals to the Ministry of Interior in KSA since 2014.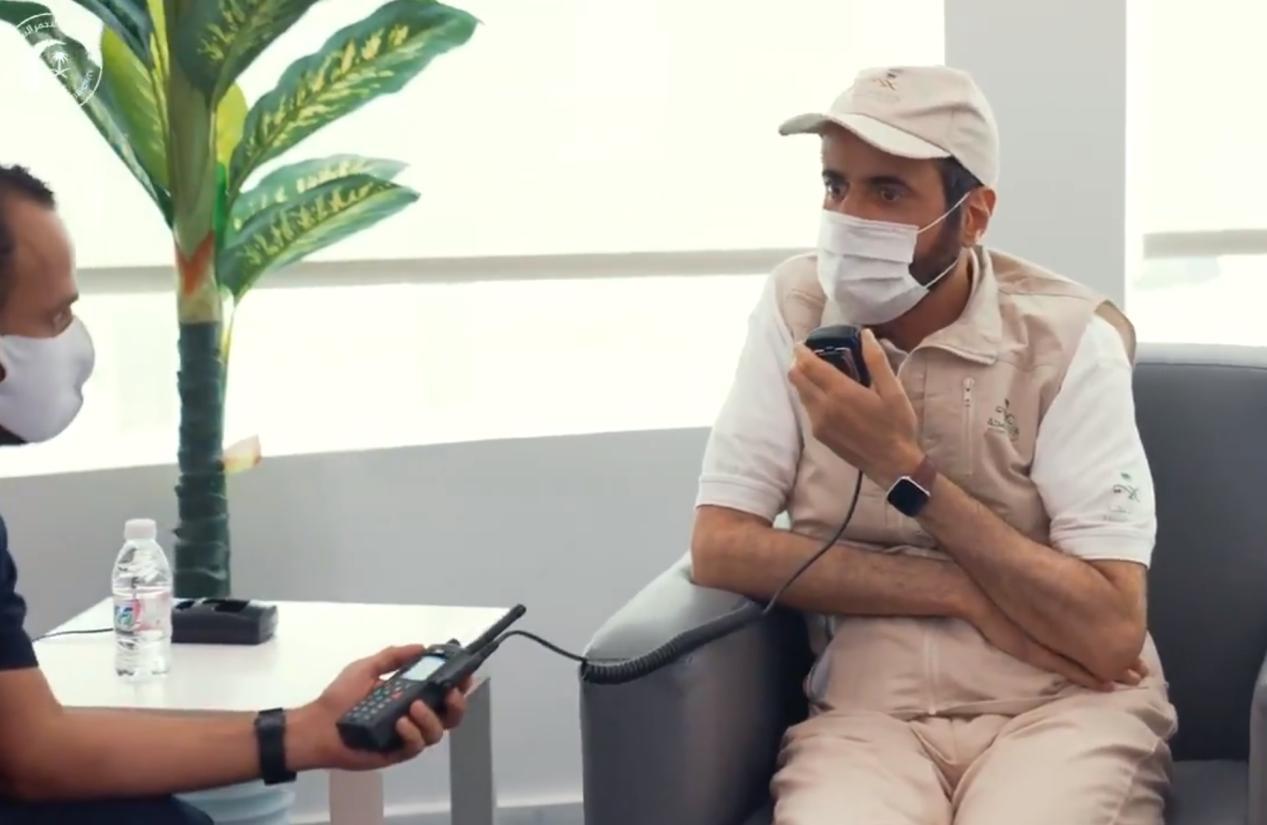 Image source: https://twitter.com/mediasrca/...
Dr. Tawfig bin Fawzan AlRabiah(Minister of Health) expressed his Eid greetings to the SRCA (Saudi Red Crescent Authority) staff who serve the 1442 Hajj through a Sepura STP9000 TETRA portable radio.
"Saudi Arabia is one of Hytera's most important markets in the MENA region and it is Hytera's honor and pleasure to serve the Hajj and Muslims from all over the world," said Mr. Stanley Song, Deputy General Manager of Hytera Overseas Sales Department. "We look forward to serving the Hajj and Saudi Market with the latest critical communication technologies for many years to come and supporting Saudi achieve the 2030 vision together with our partners and friends."