Hytera Holds Riyadh-Based Workshop to Introduce New Products and Recognize Local Sales Excellence
Riyadh, Saudi Arabia - August 29, 2023 – Hytera Communications (SZSE: 002583), a leading global provider of professional communications technologies and solutions, today held a workshop in Riyadh, Saudi Arabia, in partnership with specialized by stc, the critical communications arm of Saudi Telecommunication Company.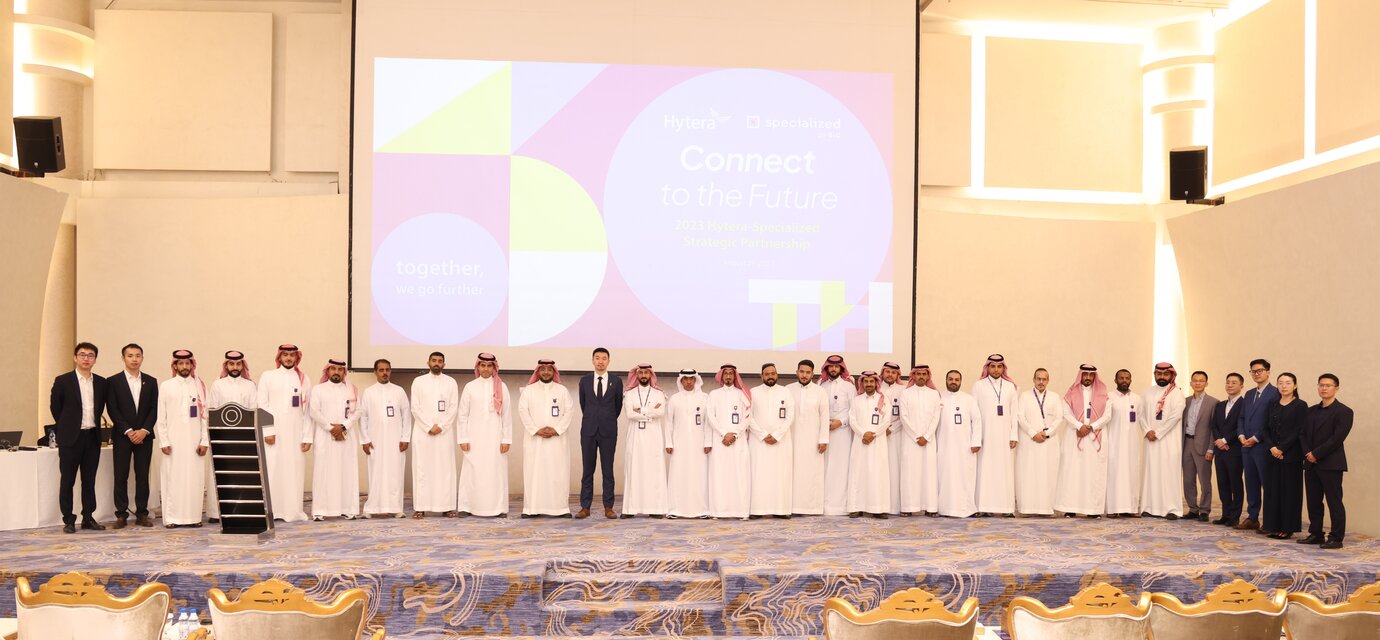 Stanley Song, Deputy GM of Hytera Overseas, and Bader Al Dosari, Commercial General Manager of specialized by stc, both made appearances at the event. Stanley delivered an opening speech to attendees, expressing his gratitude for the support Hytera has received from their Saudi Arabian partner, and how this has driven success in the region, "Specialized by stc and Hytera have worked together for more than 5 years now. During the past five years, both teams have worked closely together and supported each other, which led to great achievements in the Kingdom of Saudi Arabia. On behalf of Hytera, I would like to extend our sincere thanks to each of you in specialized by stc for your great efforts and dedication."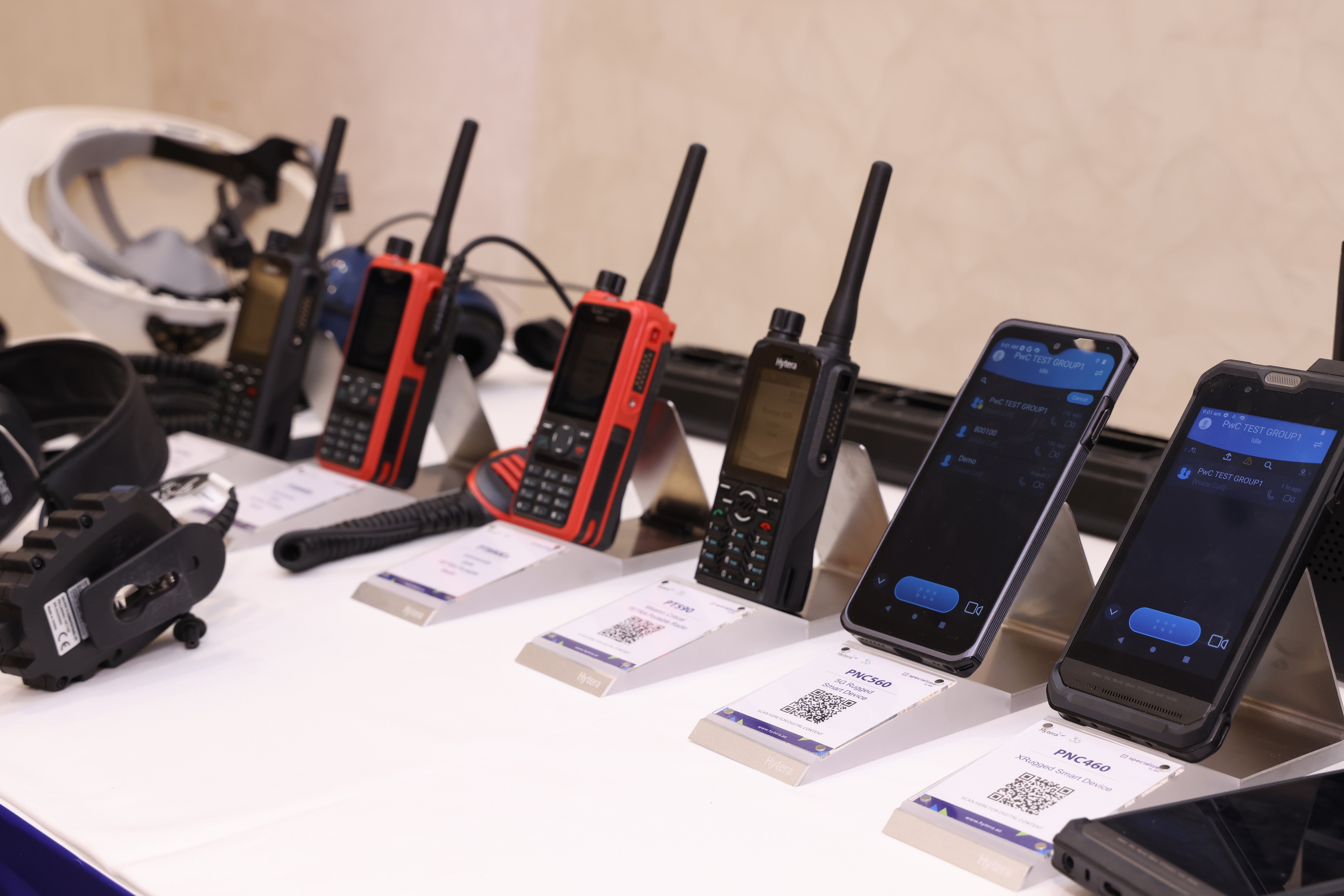 Themed "Connect to the Future", the workshop introduced the latest innovations in Hytera's TETRA and broadband product lines to offer firsthand knowledge and training for the participants. Hytera's new TETRA two-way portable radios, PT790Ex and PT590, were highlighted at the event with potential applications in public safety, transportation, airports and utility industries. Hytera broadband two-way radio products along with body-worn cameras were also showcased and received warm attention from the attendees, seen both as increasingly important across a variety of industries.
In addition to the introduction of the new products, multiple awards were bestowed to individuals with outstanding sales performance and dedication to promoting Hytera products. These recognitions underscored the hard work and commitment that have been foundational to the Hytera-specialized by stc partnership.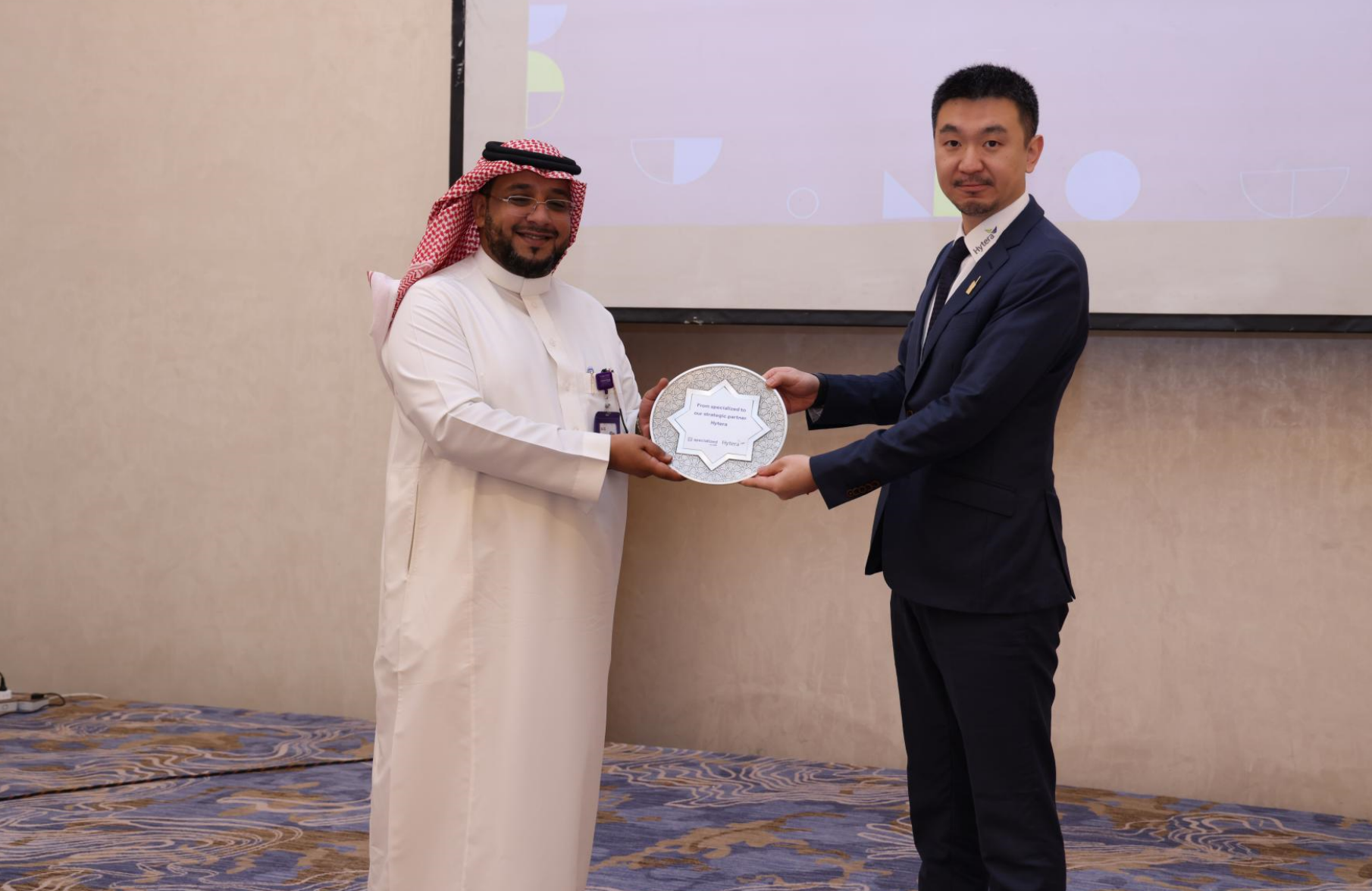 Over the past five years, Hytera and specialized by stc have made significant strides in various sectors across Saudi Arabia. This workshop not only served as a platform to introduce cutting-edge products but also as a reaffirmation of a partnership poised to make further contributions to Saudi Arabia's rapidly growing sectors.