Hytera MENA announces 2021 Partner Awards winners at PMR summit in Turkey
Over 10 awards were presented to Hytera valued partners at the Hytera PMR MEA summit to recognize their remarkable achievement in 2021.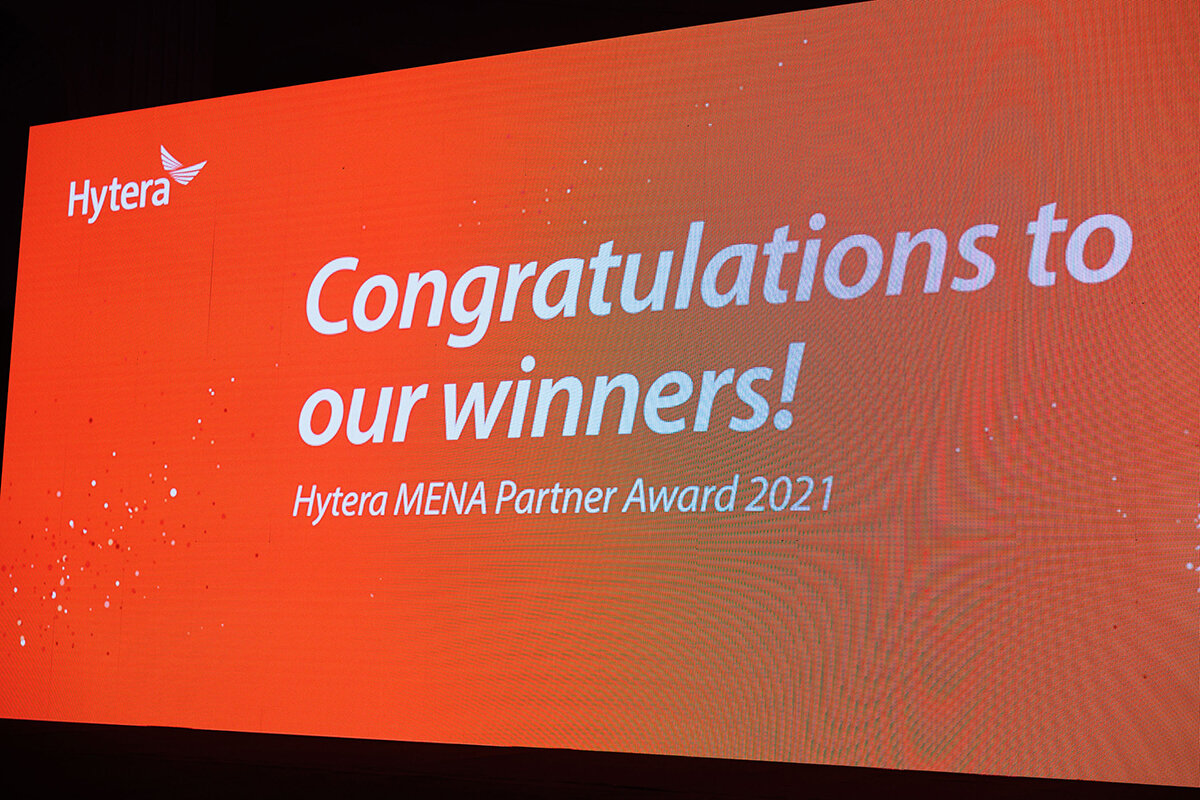 Hytera, the global leading provider of professional communications equipment and solutions, presented awards to 14 long-term business partners across the Middle East and North Africa region at the Hytera PMR MEA Summit on June 17.
"The past year has been a year of uncertainty and change due to the impact of the pandemic. However, we are happy to see so many of our partners adopting the change very quickly. More importantly, in every sector, we can see they are harnessing the power of communications technology to address the needs of communities and businesses, of which we are very proud", said Stanley Song, Deputy General Manager of Hytera Overseas Sales Department and Sales Director of Hytera MENA Region.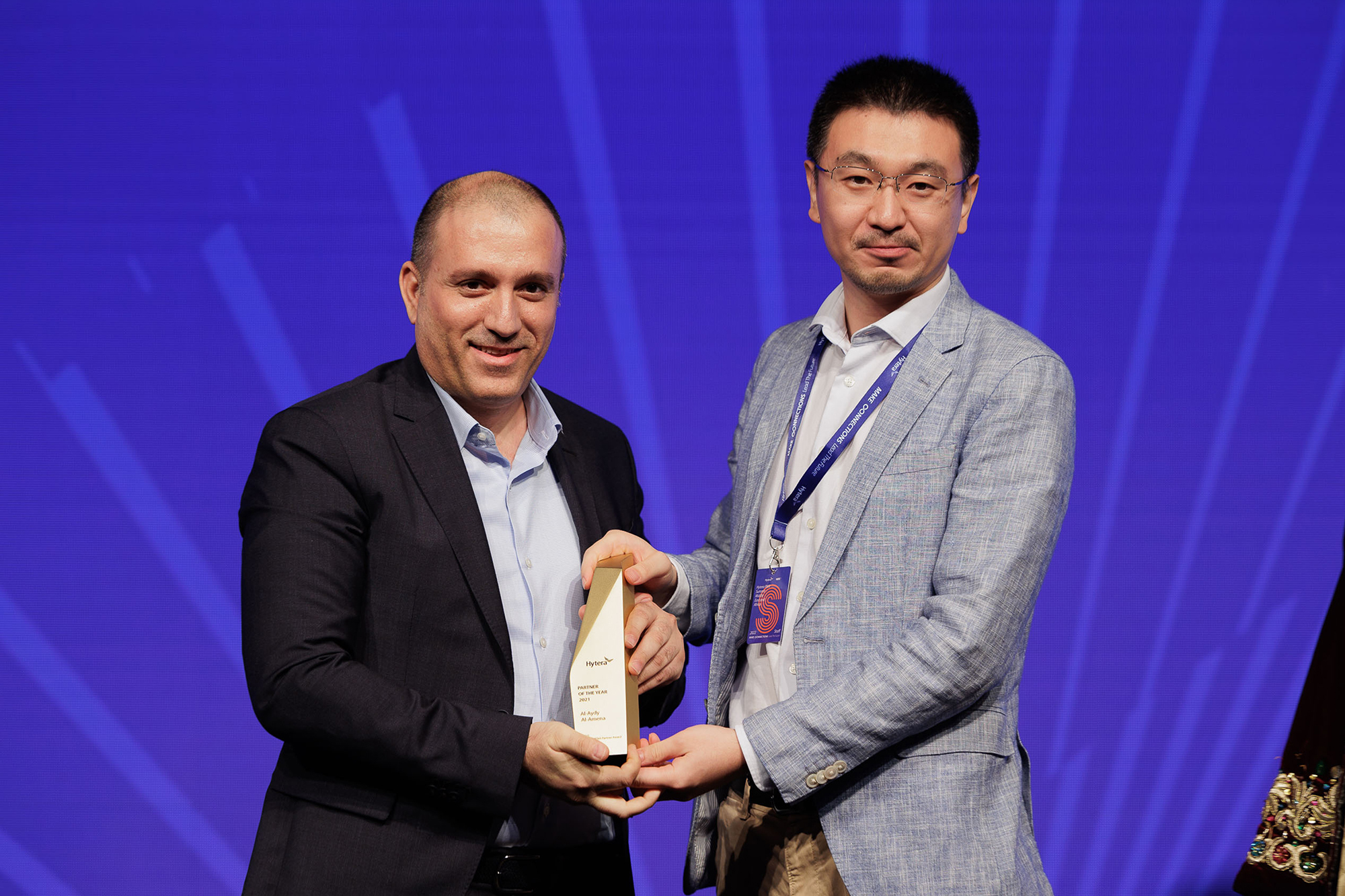 Stanley Song (right) with Mr. Abbas (left), the winner of "Partner of The Year 2021" at the Awarding Ceremony.
The winners were chosen by the Hytera Awards Committee from several dozens of finalists. All of them have achieved significant achievements in their respective sectors and cooperated closely with Hytera in joint marketing, pre-sales and after-sales training in 2021.
Award List
Partner of the Year
The Diamond Club

Fast Growth Partner of the Year

PoC Partner of the Year
BWC Partner of the Year
Top Vertical Industry Explorer
Best Customer Service
Best Innovation Solution
Best Application of the Year
Digital Marketing Excellence