Hytera Demonstrates Cutting-Edge Communication Solutions at Securex West Africa
Hytera, the global leading provider of professional communications equipment and solutions, showcased its PMR & LTE Convergence Solution, Mission Critical Service over Public Operator Platform and Emergency Ad-hoc Communication Solution at the Securex West Africa 2022.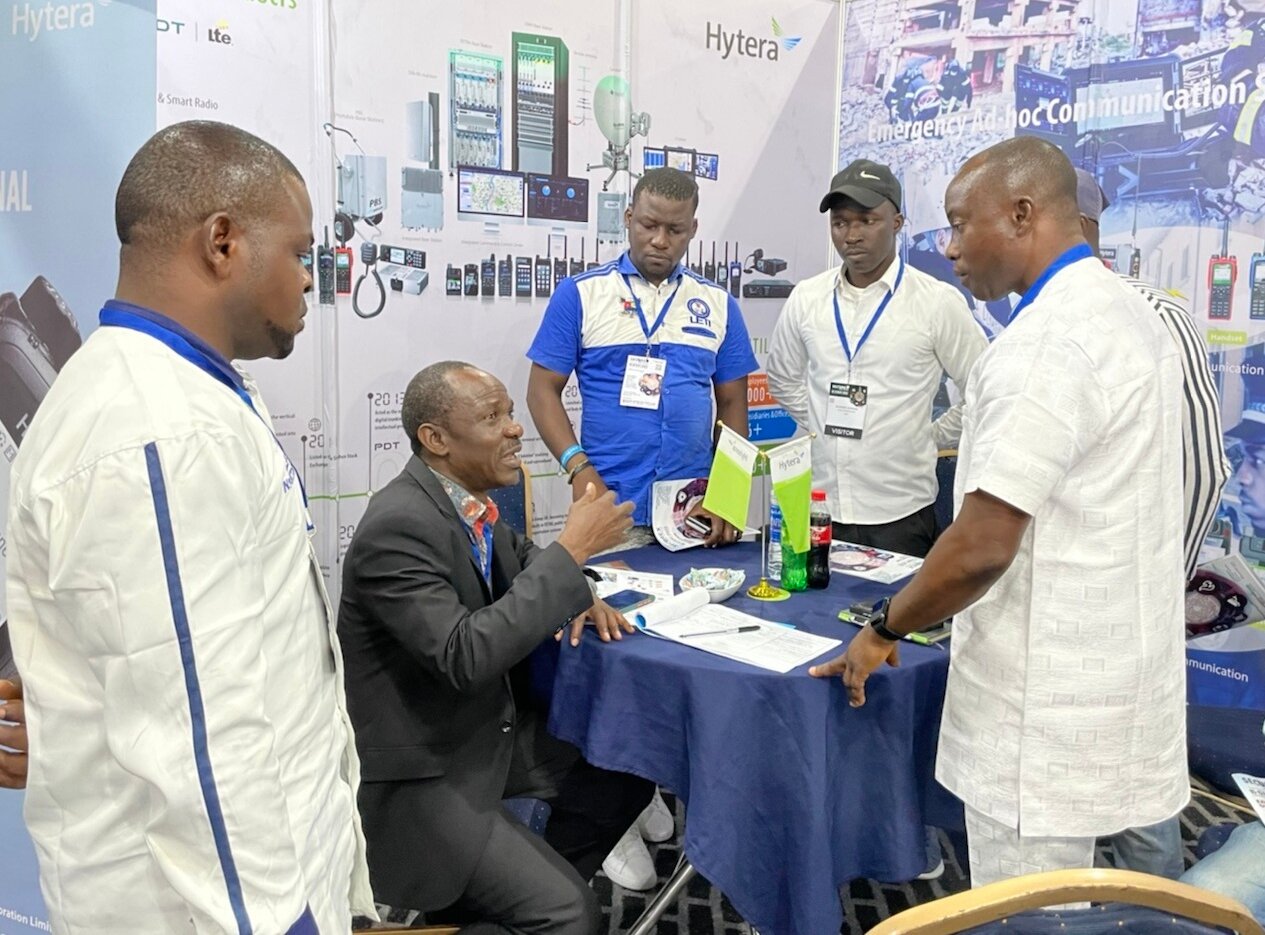 The Securex West Africa is the largest exhibition in West Africa for all security & safety organizations operating in different capacities, including public safety, fire and facilities management, maritime security, cybercrimes management and secured communication. As an active participant of the exhibition, Hytera is hoping to bring to the industry verticals the best and most reliable comms solutions available.
Professionals attending the event had the opportunity to experience some of Hytera's latest radio products: the H series and the AP&BP series. These two series can both be incorporated into Hytera PMR & LTE Convergence Solution which integrates feature-rich broadband technologies while ensuring that critically important voice services remain reliably accessible using narrowband technologies.
Hytera also showcased its Mission Critical Service over Public Operator Platform consisting of Hytera MNC360, PNC360S, PNC370, PNC380, PNC560, PTC680, PDC680, MCS server and PoC server. The solution allows public safety personnel to complement existing private mobile radio networks to public networks, fulfilling their increasing demand for comprehensive and reliable voice, data and video services as well as extending public safety network coverage at minimum costs.
In addition to the two solutions mentioned above, Hytera Emergency Ad-hoc Communication Solution featuring fast deployment, on-site command and multiple interconnection was displayed at the event as well.
During the event, the Hytera stand received valuable and prospective attendance from foreign & local government officials, professionals and magnates from different and related sectors, especially in public security, utilities and transportation. Commenting on the participation, Stanley Song, Deputy General Manager of Hytera Overseas Sales Department, said:" The economy of West Africa is booming. Hytera is happy to contribute its share to help governments and businesses further improve their communication in all kinds of environments and increase work efficiency and safety."